Animals Boarding, Safety and Health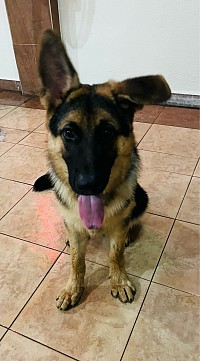 CrossPawsK9 - Dogs Boarding
Boarding available for all breeds

Boarding with FREE weekly bath (shampoo, towel/blow dry and comb only) are available for all dogs with booking for 5 - 7 days. 
For small or medium-sized dogs, your pet will be accommodated indoors and sectioned out of the house area.
For medium or large-sized dogs, your pet will be assigned a crate. The crate is shaded outside with a cooler / fan and is large enough for the dog to stand up, turn around and lie down comfortably.
Animals are let loose to play and roam freely 6 - 7 times in a day. 
Pet food (kibbles or cans) and shampoo to be provided by the owner.

Optional add-on can be included in the package including:
Basic Obedience Training;
Micro Courses;
Aggressive Behavioral Handlings;
Dog Walking; 
Dog Grooming 
Dog Crates And Kennels
Our crates have been newly upgraded with high quality 304 stainless steel materials. These crates have been enhanced to provide spacious comfort; and give your dog a cosy place to rest and relax on board for dog obedience training and rehabilitation with us. Always keeping in mind the safety and hygiene of your dog and your puppy; you can be sure of their safety and hygiene especially during teething and bite issues.
Pets Safety and Health is Our Priority
For the safety and health of your pet and other animals in boarding homes, we require that:
1) An updated vaccine and puppies must have completed their vaccination 14 days prior to the start of the course;
2) Free of any health problems that may be infectious or affect the well-being of the dog and other dogs in boarding homes;

3) Inform the trainer in advance if dogs may become aggressive with other dogs or people. E.g. Bites members of the family or other animals; and
4) A current dog license issued by the local council.
5) Tick & Flea Prevention and deworm at least 48 hours from checkin date.
Boarding Package
A. Boarding with Dog Training Package 
This option is most popular for owner with little time going through the whole house-call training diligently with us due work or other commitment. CrossPawsK9 trainer will complete the dog training program on your behalf and guide you at the end of the course. Boarding with training inclusive of:
Daily dog training (Mon-Sat)
Complimentary boarding for 3 weeks (+/- 3 days)
Complimentary daily dog walking
Weekly basic bath (shampoo, towel/blow dry & comb only)
Weekly training progress with photo or video report
Post-training WhatsApp  support; and 
One (1) complimentary house visit
A minimal fee is chargeable for boarding amenities and transportation pick-up and drop-off.
B. Boarding Only Package (5 days, 7 days, & 14 days)

Daily boarding (based on 

number of days)
Complimentary daily dog walking 

Weekly basic bath (shampoo, towel/blow dry & comb only)

Weekly photo or video report

A minimal fee is chargeable for transportation pick-up and drop-off.


Optional add-on :-
1-4 Micro Courses
Aggressive Behavioral Handlings
Dog Walking
Dog Grooming 
C. Maintenance Package
Repeat and reinforcement training 
Available for house call and boarding