Contact Us
Call, WhatsApp or Email Us
If you are looking for one-on-one puppy/dog obedience training; please provide some information about your dog for a quote request.
The pet information includes its name, breed, age, and gender, as well as your location.
Would you prefer a house call or boarding training?
Do you have any concerns that you would like to address with dog training?
Have there been any instances where your dog has bitten anyone before? If the answer is yes, how serious is it? (We will not hesitate to ask what and why it happened, how it happened, when it happened, and who got bitten.)
Can you provide a video that shows you walking or interacting with your dog?
It is important for the dog's owners to understand that behavioural issues in dogs are not all the same, and the above details are important to us.
We can give you a quote using this information.
Please do not hesitate to Call, WhatsApp or Email Us.
Call : +60178122881
WhatsApp : +60178173812
Email : CrossPawsK9@gmail.com
more questions? Click here … FAQs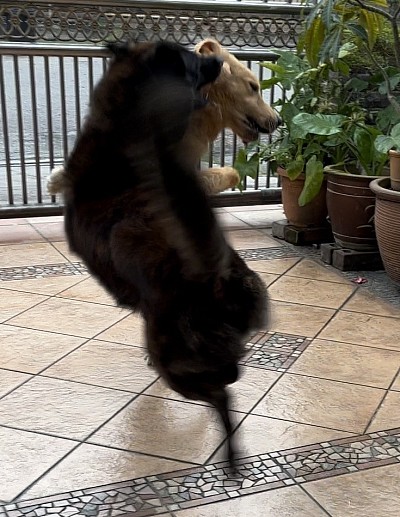 Playing aggressively rough and giving you a headache?