What's New, Bulletin Board and Dogs Articles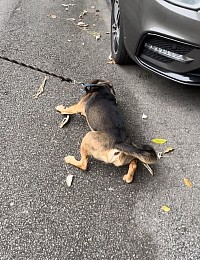 Lead pulling during dog walk.
What are the micro courses available for dog behavioural issues?

Having a headache due to one or more issues with your puppy or dog? E.g.
Jumping on owner
Not able to recall your dog
Separation anxiety 
Lead pulling during dog walk 
Leash reactive to other dogs, human or passing by vehicles
Nipping on toes and hands during play
Chewing on house furniture
Pee and poo everywhere anywhere
Snapping on family members
Barking and growling aggressively
Don't let this continue. Need help?
Discover our micro courses for dog behaviour problems; before any of these problems turn into your nightmare!
Click and learned About Us or Contact Us now.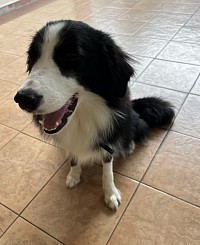 Charlie has had a basic training, but needs to improve his manners at home and in public places.
Why wait 2 weeks after vaccination before starting pup training?
Puppies can come into contact with infected or unvaccinated dogs in public spaces, e.g. dog parks and run the risk of contracting these dangerous and life-threatening diseases.
Your dog or puppy may experience symptoms such as Fever, Sluggishness, Loss of appetite, Vomiting, Diarrhea, Pain or swelling around the injection site after vaccination.
For your pet's safety and health; CrossPawsK9 recommends that the dog's owner wait at least fourteen days (after their vaccination) before taking them on a walk outside.
Max, a Dutch Shepherd who never failed to cross his forelegs.
Why does dogs cross it paws?
Most experts agree that dogs are happy when they cross the legs. Some veterinarians said this was by habit and preferably, aka might be considered a genetic trait. 
According to certified animal behavior consultant Amy Shojai, "Dogs do use their paws to communicate, but in this instance, crossing forepaws while at rest probably has more to do with comfort and body conformation."
While CrossPawsK9 thinks it's elegant, a smart thing and crossed forelegs are a sign of contentment. The dog demonstrated the level of comfort when he or she is at ease with his owner.
Click Next … About Us
Click here for our Location or Contact Us now.